Crossbones joins Grand Sounds promotion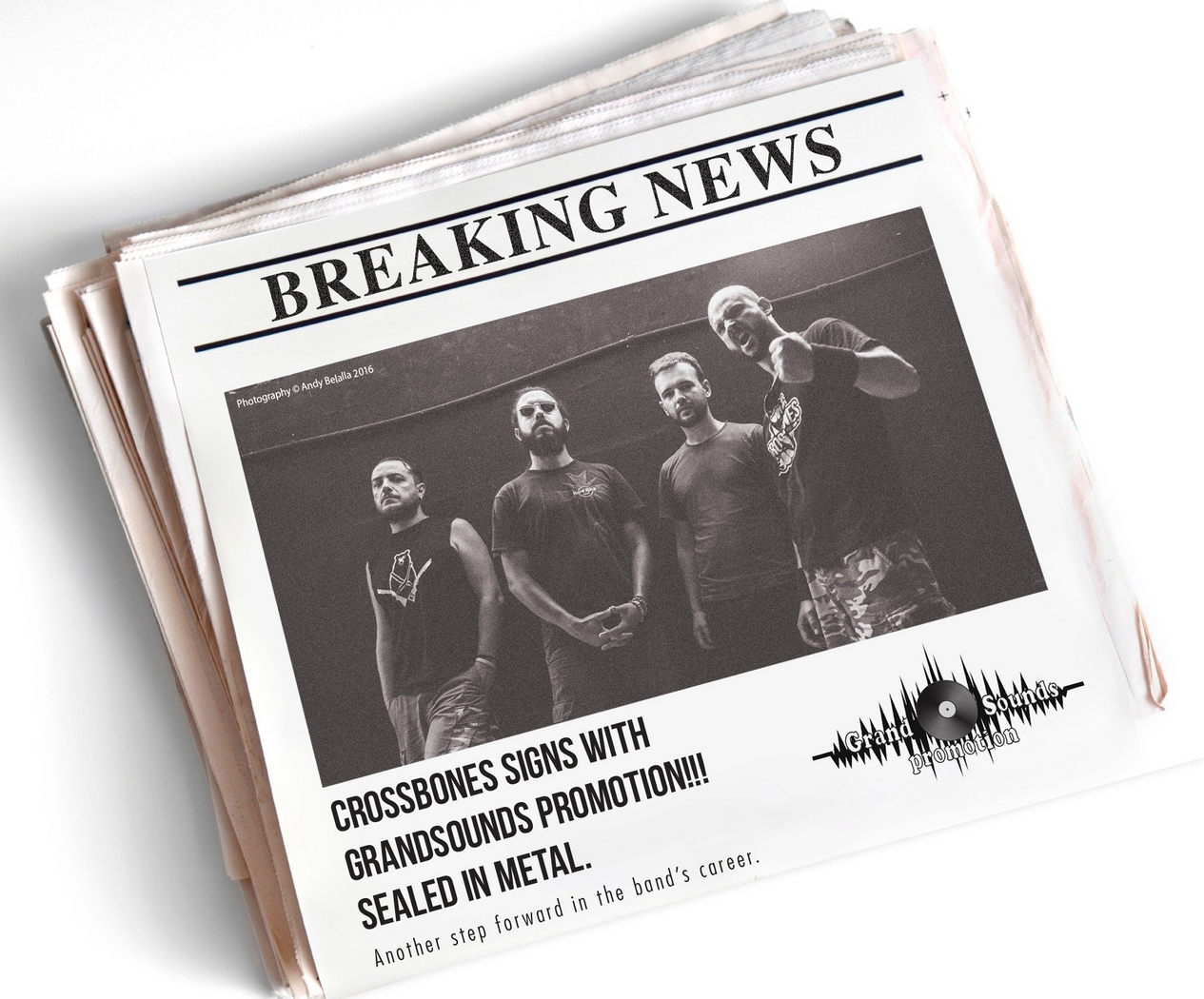 We are glad to announce that CROSSBONES, Albanian Metal Act (Est. 1996) joined our roster. The band is finishing the recording of their new studio album.
Album teaser and many more, available shortly. Stay tuned metalheads.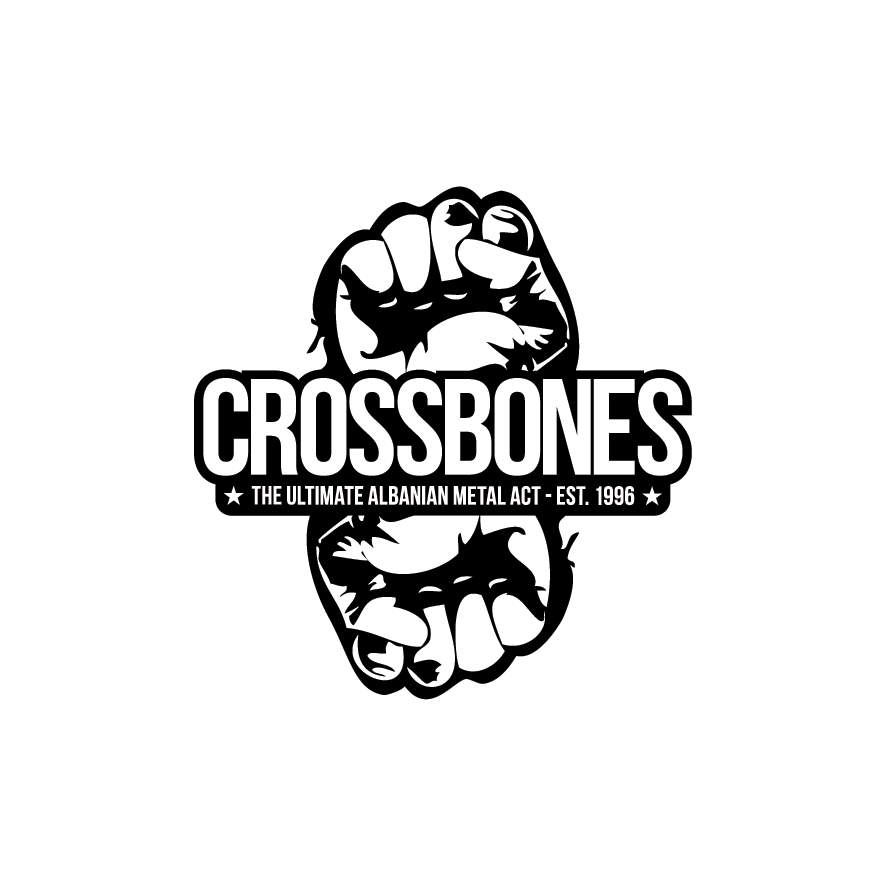 Discography:
Alive CD Single – Released April 2015
Toxic Waste – Released April 2015 Best of 1998-2013
Days Of Rage 1997 Full length studio album
Crossbones were founded in 1996 in Tirana the capital city of Albania.
First rehearsals took place in a friend's house basement… hell yeah!
…and they hit the road to rock n roll with powerful explosive vocals, heavy guitar riffs and breathtaking drums.
The first members were Olsi BALLTA (founder/vocals) and Arbi XHELO (co-founder/guitar),then Klodi SHEHU (guitar) and Alban MALE (drums & keyboards) joined the band and till 1998 they always had session bass players. At this time Fatjon GJASHTA joined the band as a bass player till 2000 when he left the band and moved to USA.
The band had no name until Ols (vocals) opened an Albanian-English dictionary and picked the first word of a random page…and it was CROSSBONES (1996).
Crossbones is the 1-st Albanian (AL) rock band releasing an album in CD, called "Days Of Rage" in 1997.
It was recorded in a home studio and at that time the quality of sound was not so important more than the fact that Crossbones were entering in the Albanian rock music history as the first band ever recording and producing an album on CD of course with a little help for the financial issues.
Crossbones are part of "Era e ndryshimit" history of rock bands in Albania, book by Kozeta Kurti,
Published in 2010. They are definitely the most recognized band in the Albanian (AL) rock/metal scene.
Crossbones performed live in several concerts and rock festivals in Tirana the capital of Albania, Durres city, Thessaloniki, Skopje /Macedonia, Ulcinj / Montenegro and the most important ones so far are:
Opening Act for Rotting Christ 26.12.2015 RockStock Music Festival – 26.10.2015
Telekom City Rock Concert July 25 2015 Mother Tresa Square Tirana
8Ball Club Thessaloniki, Greece April 24 2015
BokLand April, 2015 Tirana/Albania
Top Show Magazine March 6, 2015 Tirana/Albania
Rockstock February 25, 2015 Tirana/Albania
BokLand February 6, 2015 Tirana/Albania
Rockstock Festival June 2014 Tirana/Albania
Rockstock April 30, 2014 Tirana/Albania
FESTON October 2013 Tirana/Albania
TOP FEST 1/2/4/6/12 – Nomination for best rock Top Fest 1/12 Tirana/Albania
Steel Wings Anniversary Moto meeting –2012/2013/2014 Tirana/Albania
Moto meeting Ulcinj/Montenegro – June 8, 2012
ROCK THE BLOCK – May 12, 2012 Tirana/Albania
Tribute Metallica 30-th Anniversary, December 28, 2011 Tirana/Albania
Black Box – September 16, 2011 Fine Arts Academy, Tirana/Albania
Rock the Block 2009 Tirana/Albania
Nata e Bardhe November 29,2008 Tirana/Albania
Nata e Bardhe November 29, 2007 Tirana/Albania
What's Up Fest –"NENE TEREZA" Square -Tirana/Albania October 5, 2007
Top Fest Rock Marathon – Tirana/Albania 2005
"Mjaft" Fest – Durres 2004
Radio Rock Fest – Tirana/Albania 2004
Underground Music Festival-Skopje /Macedonia 17-19 December 1999
Tirana Rock Festival 1996 (Tirana – Albania)
Crossbones featured in Maximum Rock n Roll magazine Los Angeles 2000.
Unsigned band so far. Looking for a label.
Albania does not provide a rock music industry so the only way so far, is to look in other countries.
With 20 years in the Albanian rock/metal scene, it's time to expand the boundaries.
Members:
Ols Ballta – vocals
Theo Napoloni – drums
Ben Turku – guitars
Klejd Guza – bass
https://twitter.com/CROSSBONESROCK
https://www.facebook.com/CrossbonesBandAlbania
https://www.youtube.com/channel/UCxHm1Te3wrUDlhtrxFLcJDA
https://soundcloud.com/crossbonesalbania
www.reverbnation.com/crossbonesrock
www.r-m-n.com/crossbones