ASYLUM PYRE Release New Single/Lyric Video For "The Nowhere Dance"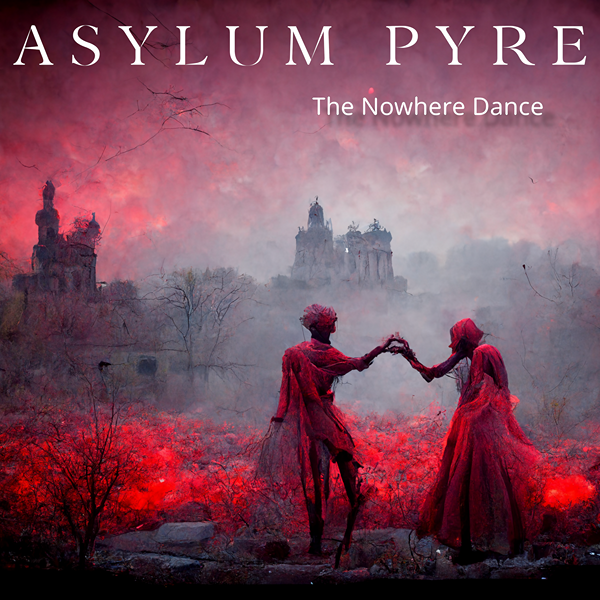 French Modern Power Metal band ASYLUM PYRE releases new Single/Lyric Video for "The Nowhere Dance". Be ready for an energy boost! Always more and more again – until the excess and the pain… A catchy track with a powerful chorus, carried by a rhythm combining velocity and modernity. A Power required to carry with it the weight of the message of this anthem to an overloaded earth,… just helped by a handful of resistant souls…
Watch "The Nowhere Dance" on band's official Youtube channel here:
Band comments:
"This song as a special status in JAE's heart. It's probably his favourite on the new album, due to its chorus and the pleasure taken to co-design the verses in a teamwork with OXY. Verse that contains some funny elements!"
ASYLUM PYRE set March 24th, 2023 as international release date for their highly anticipated 5th full-length album "Call Me Inhuman (The Sun – The Fight – part 5)"!
Pre-save album now: https://id.ffm.to/asylumpyre-callmeinhuman
Band comments:
"This 5th book of our adventure is the logical follow-up to the successful "N°4"
But even catchier! Both softer and harder while still exploring new horizons.
Follow Oxy, Jae, Wik, Hed and Kas in their new musical adventure.
Distributed through Season Of Mist, the cover is the art of Mr Mickey Mythrid Art"
A wind of change over the metal sphere. Power, melody, emotions. A perfect mix of modern and traditional metal led by an extraordinary lead vocalist allied with an unbelievable variety in atmospheres.
Asylum Pyre plays each song as if it were the last, as if its life was on trial. A rare intensity and choruses that will all stick to your head.
Add to this a whole pre-apocalyptical universe in which each band member plays a double-game character and you've got an intense and unforgettable artistic experience!
In 2023, Asylum Pyre releases its 5th album since 2009 – mastered by Mika Jussila
In 2019, Asylum Pyre releases the Album N°04 that has had Several Charts entries
Asylum Pyre has toured and played in Europe with Luca Turilli's Rhapsody, Demons & Wizards, Xandria, Stream Of Passion, Myrath, Doro, Poets Of The Fall…
Asylum Pyre has a real musical identity: power; melody, modern loops, mixing traditional and modern styles plus 2 voices: lead female singer (Also singing in The experiment N°Q a side-project of Therion members) and additional male vocals)
Asylum Pyre was founded by its bandleader, Johann Cadot, who has now developed a real concept (story/visual) placed in a pre-apocalyptic world. A Green Manifesto.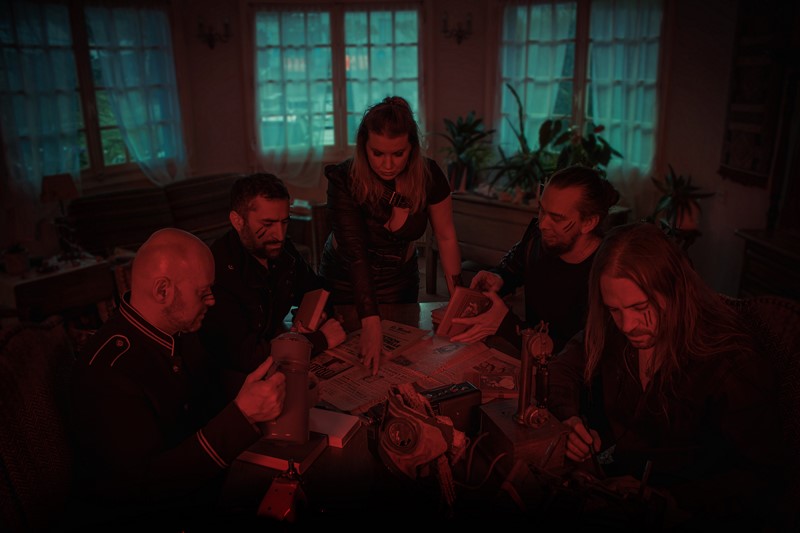 For more info:
BandCamp: https://asylumpyre.bandcamp.com/
YouTube: https://www.youtube.com/channel/UC6AhTCjGan-h2BYbfu0kozw
Spotify: https://open.spotify.com/artist/56ss9OKenim4ptwmsitQMS
Facebook: https://www.facebook.com/asylumpyre
Instagram: https://www.instagram.com/asylumpyre/
Deezer: https://www.deezer.com/fr/artist/341770
TikTok: https://www.tiktok.com/@asylumpyre
WebSite: www.asylumpyre.com